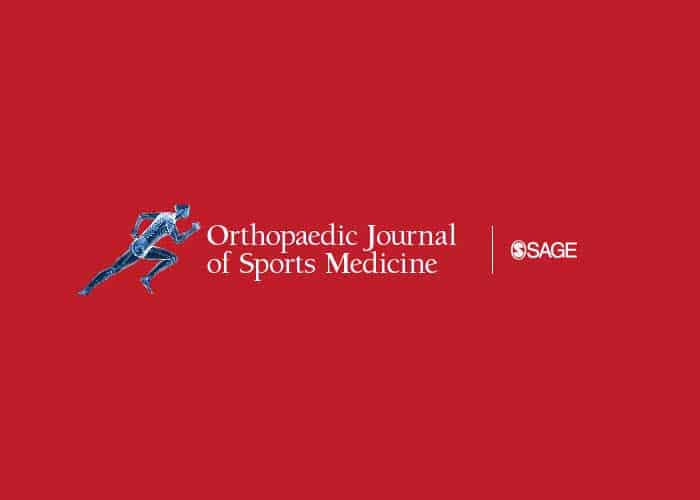 Authors:
Lucca Lacheta, MD, Marilee P. Horan, MPH, Philip C. Nolte, MD, Brandon T. Goldenberg, BA, Travis J. Dekker, MD, and Peter J. Millett, MD, MSc
Abstract:
Background:
It remains unclear if young overhead athletes with isolated superior labrum anterior-posterior (SLAP) type 2 lesions benefit more from SLAP repair or  subpectoral biceps tenodesis.
Purpose:
To evaluate clinical outcomes and return to sport in overhead athletes with symptomatic SLAP type 2 lesions who
underwent either biceps tenodesis or SLAP repair.
Study Design:
Cohort study; Level of evidence, 3.
Methods:
A retrospective analysis of prospectively collected data was performed in patients who underwent subpectoral biceps tenodesis (n ¼ 14) or SLAP repair (n ¼ 24) for the treatment of isolated type 2 SLAP lesions. All patients were aged <35 years at time of surgery, participated in overhead sports, and were at least 2 years out from surgery. Clinical outcomes were assessed with the American Shoulder and Elbow Surgeons (ASES) score; Single Assessment Numerical Evaluation (SANE) score; Quick Disabilities of the Arm, Shoulder, and Hand (QuickDASH) score; and the 12-Item Short Form (SF-12) physical component score. Return to sport and patient satisfaction were documented. Clinical failures requiring revision surgery and complications were reported.
Results:
Preoperative baseline scores in both the tenodesis and SLAP repair groups were similar. There were no significant differences between the groups on any postoperative outcome measure: For biceps tenodesis versus SLAP repair, the ASES score was 92.7 ± 10.4 versus 89.1 ± 16.7, the SANE score was 86.2 ± 13.7 versus 83.0 ± 24.1, the QuickDASH score was 10.0 ± 12.7 versus 9.0 ± 14.3, and SF-12 was 51.2 ± 7.5 versus 52.8 ± 7.7. No group difference in return-to-sports rate (85% vs 79%; P ¼ .640) was noted. More patients in the tenodesis group (80%) reported modifying their sporting/recreational activity postoperatively because of weakness compared with patients in the SLAP repair group (15%; P ¼ .022). One patient in each group progressed to surgery for persistent postoperative stiffness, and 1 patient in the tenodesis group had a postoperative  complication related to the index surgery.
Conclusion:
Both subpectoral biceps tenodesis and SLAP repair provided excellent clinical results for the treatment of isolated SLAP type 2 lesions, with a high rate of return to overhead sports and a low failure rate, in a young and high-demanding patient cohort. More patients reported modifying their sporting/recreational activity because of weakness after subpectoral tenodesis.
You may download the study here: SLAP Repair Versus Subpectoral Biceps Tenodesis for Isolated SLAP Type 2 Lesions in Overhead Athletes Younger Than 35 Years